Hi!
I am planning a 2023 CAL. It will be about the Animals of the World: polar bear, penguin, llama, raccoon …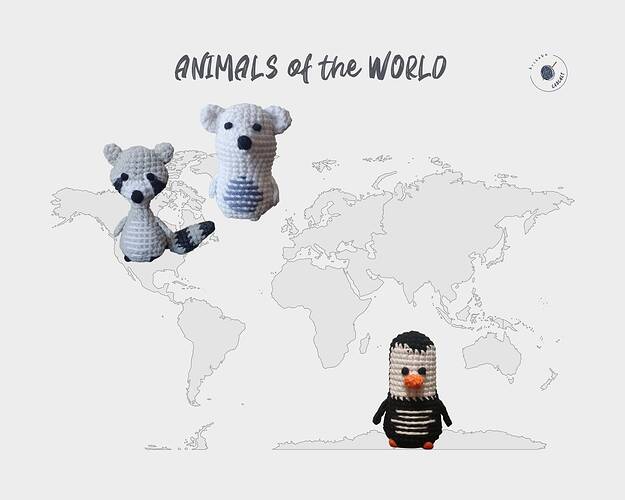 New year, new rules.
This won't be free. The price will start with 1 EUR (+VAT) for January and February and will increase with 0.50 cents each month. If you purchase it in February you will receive by the end of the year 12 cute animal crochet patterns. In June the price of the patterns will be 3 EUR (+VAT) and so on…
The launch will be in February with 2 patterns and each month, the pattern will be expanded with a pattern of an animal from a continent.
How can you get the pattern free?
I will make a test call before every animal pattern release. Testers who finished the test will receive the pattern for free. So, if you test once you will get the whole 12 patterns.
The first two patterns will be available for testing soon, and then the full list of animals will be revealed.
Thank you!