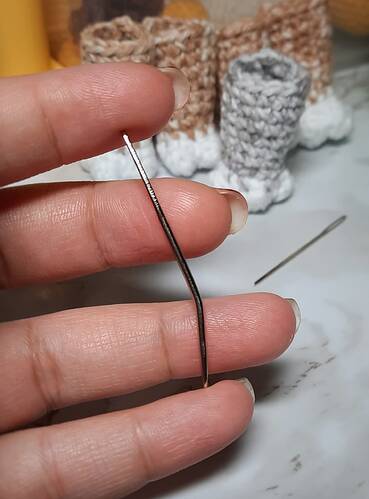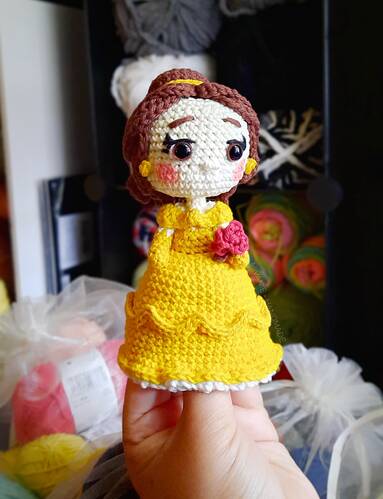 Finally did myself a favor and picked up one of these angled needles to put together my amigurumi. What took me so long?! These are great! Now I'm not warping my makes trying to get a straight needle to fit through.
I feel like I've been missing out this whole time!
Anyone else have a "holy grail" tool they like to use?
Belle doll pattern by @chiacrafts on insta