Hey Everyone!
I just want to make sure you are all being careful out there!
I've had 2 different people reach out to me on instagram "wanting" to purchase my items.
They say they pay through PayPal however the money is never seen in PayPal but you get a fake email confirmation of the payment. The email then says you have a limitation on your account.
The "buyer" then says they'll pay the $200 to open the limitation of your account as long as you pay them back through PayPal "friends and family".
Please do not fall for this! If you pay through "friends and family" you cannot dispute the charges with PayPal and get your money back.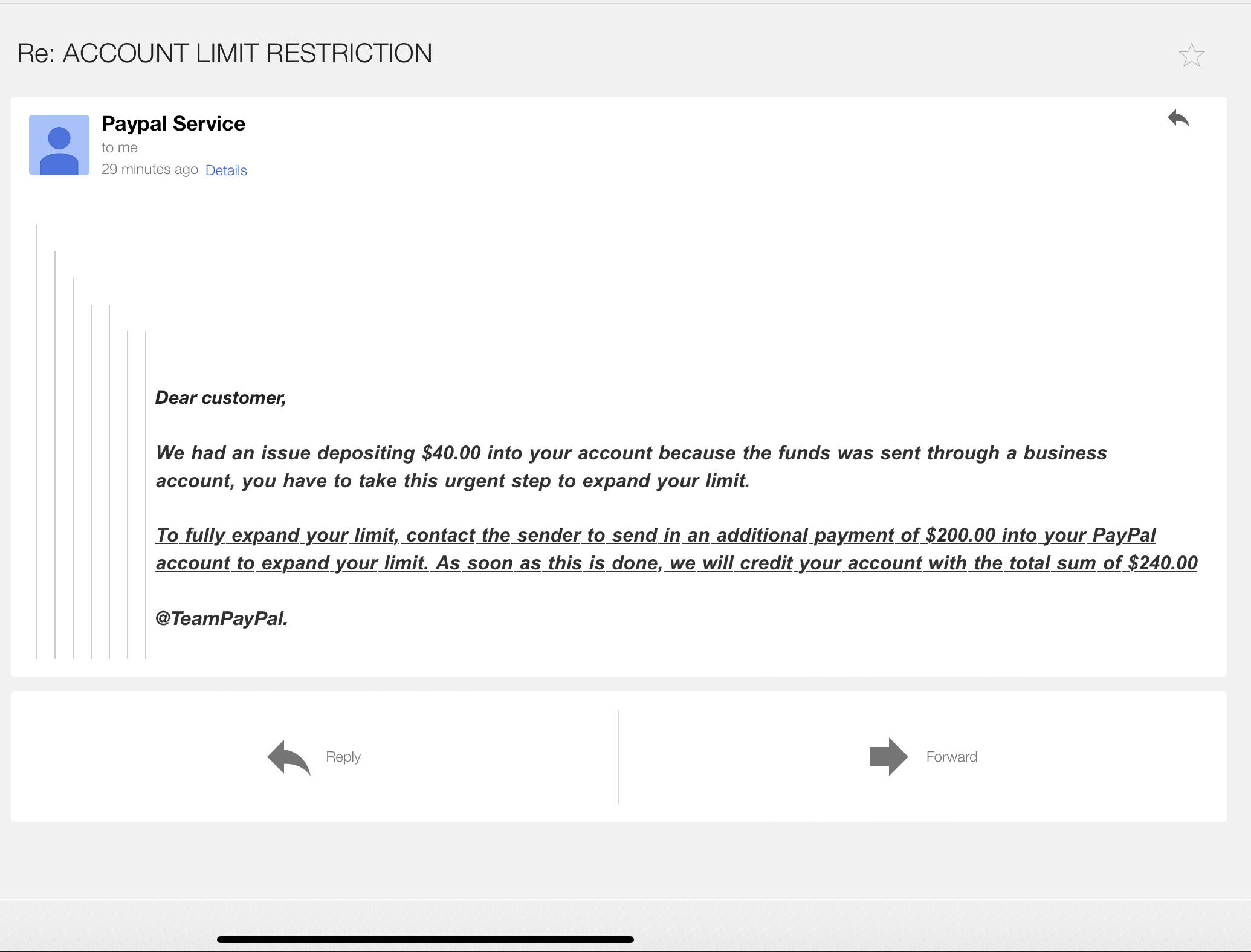 Please be careful and don't let these scammers get you down.