How about a "Blessed Sunday"
We can share how we are blessed each Sunday
Today my youngest blessing turned 2

So we enjoyed a nice church service, an easy afternoon at home, a power outage resulting in husband grilling before we had ice cream cake, followed by "construction" in the house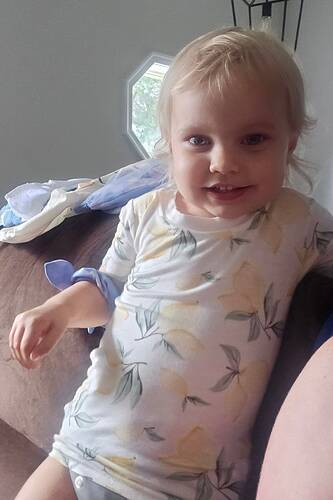 My blessing of today is we got a new fridge for
We can Have a blessed day! EVERY DAY!! May the Lord watch over you and yours and keep you in His hands!
Hugs, Valori​
Aww happy birthday to your little one!
So happy for you on that!!! Wow, God is good!!
Very blessed today for me and my youngest to be visiting my oldest daughter and grandson in Colorado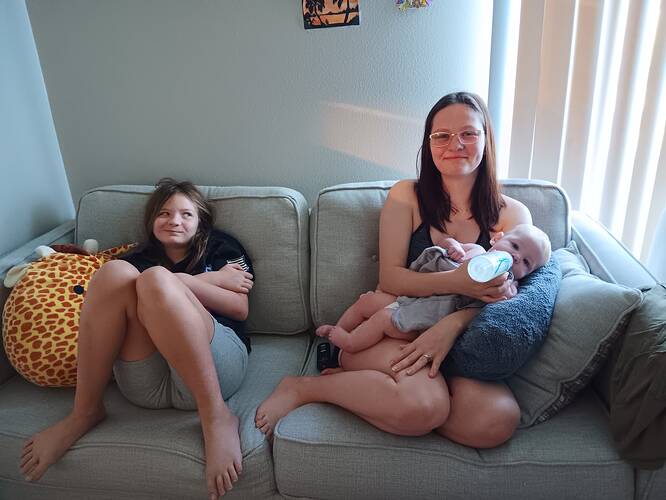 I missed this yesterday, but my blessing from Sunday was that I was able to cook dinner for my family and clean up the kitchen. My mom ended up with a sinus infection, so I was able to help her out in a big way. I thank God for blessing me with the strength to carry the "Dinner" weight
Oh absolutely… I just have an obsession with alliteration and I thought one day a week to share our blessings of the week would be nice
This week we were blessed to have my husband on leave and enjoyed a week at home with him ("stay-cation" if you will)… our daughter was being a bit standoff-ish since his month long mission a few months ago and between his time at home and his Daddy - daughter date on Fri, she seems to be coming back around to him
My Sunday blessing is teaching 3 and 4 year olds at my church. They are a bundle of energy and they make me laugh. Along with the stories from the New Testament this year, they've been working on being reverent in class and not talking over everyone else. I instituted my tried and tested reverence stones, which they earn periodically during class each week, that go into a glass jar (not too big or too small so it takes about a month to fill up). When the jar is full I make and bring chocolate chips cookies that next week for them. All ways makes me smile when I need to distract and redirect when things are becoming to over active in class and I say "I'm looking for reverent children" and they sit quietly in their chair and wait for directions and to put their reverence stone in the jar. It has taken about 1/2 of the year but they are more reverent than the older kids and frequently now earn them without being reminded. They always bring joy.
I feel blessed for my relationship with God to be growing! I don't feel like I used to as much, depressed, anxious, etc. The Lord has been so good to me, and He works in such wonderful ways I cannot explain. It's taken a long time but I finally feel the joy people talk about the Lord giving them and I can say it's real! I'm taking more time to read His word and just praying and being quiet, listening for the Holy Spirit. It makes me feel so excited to just live, whereas I didn't use to feel like that! Thank you Heavenly Father for delivering me from that!
Yesterday we rescued a puppy when we were at the river. I prayed that we could take her in and the Lord made it easy. My parents decided we could take her home. After a couple hours of gaining her trust, when we were leaving we picked her up wrapped her in a towel and she sat in my brothers lap on the way home. She even fell asleep in the car when we stopped at Tractor Supply to get some things for her. She is so sweet and I already love her so much! I'm continuing to pray for her to have peace and feel comforted in our home.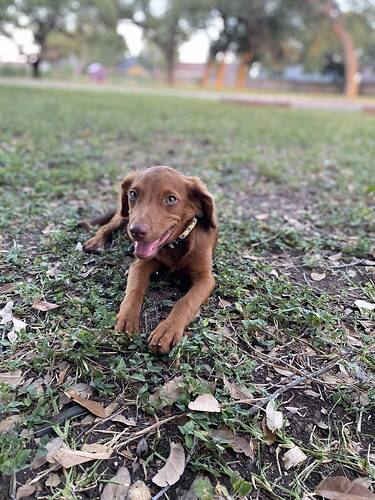 Today I was blessed with having a coffee date with just my son after church today! We usually have to share time with his 2yrs old sister, so it was nice spending a couple hours with only my teen