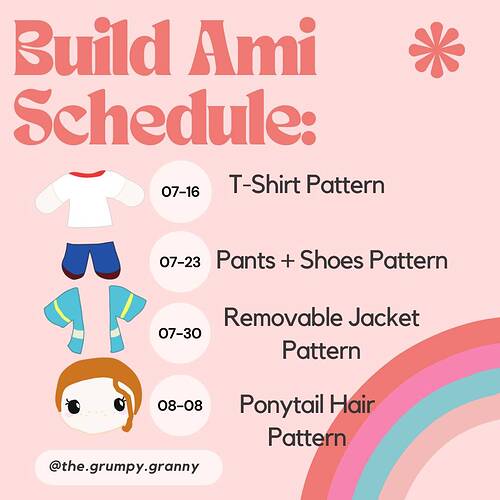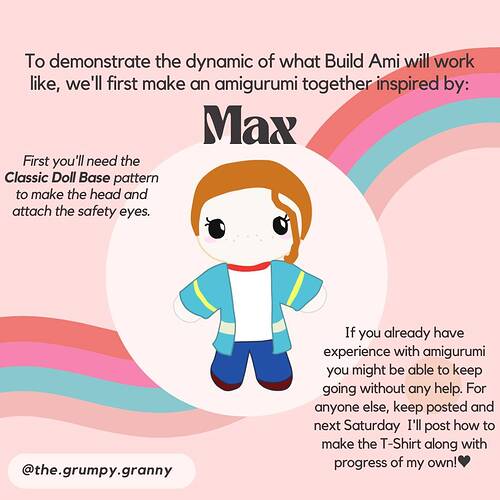 Thank you for supporting my crochet series! To show you guys how Build Ami will help you make your own amigurumi, for the next 4 Saturdays I'll be releasing the next few patterns in order:
JUL 16 - T-Shirt Pattern
JUL 23 - Pants and Shoes Pattern
JUL 30 - Removable Jacket Pattern
AUG 08 - Ponytail Hair Pattern
Along the way, I'll be making my own doll using these same patterns. And my doll will be inspired by Max from Stranger Things
Follow along for new pattern releases!