Can we journal our own patterns that we sell?
Yes, you can start a journal for any pattern.
I'm sorry but I can't figure out how.
Just as you normally would start any journal. Although with your own patterns you should make sure Ribbuild mode is turned off first.
Ok. Let me check Rebbuild because there is no option to start a journal. Thanks.
I have. The first image is in ribbuild mode. If you click on the purple brick wall in the top left corner, (is there a better description?). Anyway, click on it to go into a view as mode. See the second image. Now, at the top you have the option to make a journal.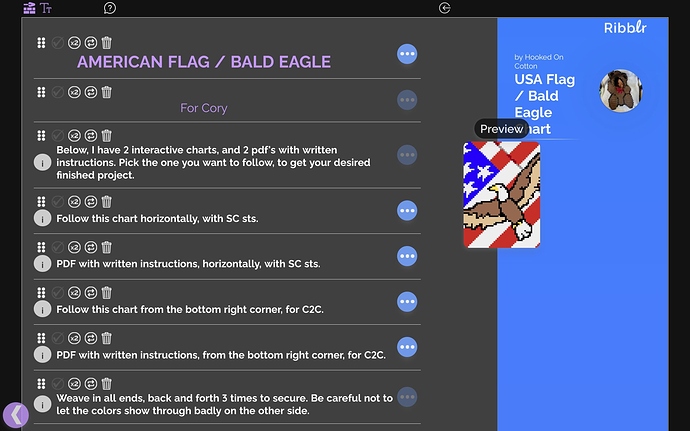 Why is this so hard for me? lol. Where do I start? No matter how I try, it's asking me to buy my own pattern.
You can access it by clicking 'Edit on Ribbuild' and then turning Ribbuild mode off.
Also a possibility!