So I have this guy… still needs a bit of refining. However as I was making him, I had a specific animal in mind and when I was looking at him (without the tail) he looked like a different animal altogether.
The color doesn't reflect the real animal, its just I had so much of this color that I don't use often.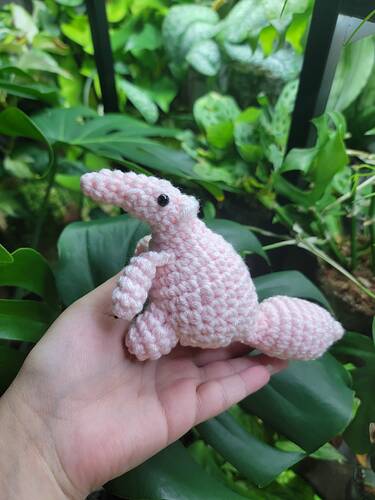 Its meant to be an anteater and his name shall be Sniffles. His face and body reminded me of an armadillo, I think I'll make him into armadillo and name him Snuffles!
EDIT: I forgot to mention that its NO SEW!