Hey Guys! I'm looking for testers for my Mini Mochi Friends! - Bunny, Bear, Frog, Axolotl, Mouse and Dino - Crochet ePattern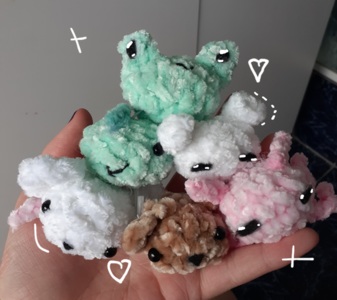 You can use whatever hook but do be warned, when I say mini, I MEAN MINI (I used a 5.0mm hook). I'd prefer if you could do all of the animals, but the least is 2-3.
I'd like 4-6 testers but if more people want to do it I can do 8-12, since it is a pattern that can take even only up to 30min or less, and would like it to be done on the 21st at the most.
I'll need photos.
Edit: Thank you so much to everybody who applied! We have 14 testers!!