Hello! I'm looking for testers who would like to test my new pattern for Bunnies in Dresses!
They are labelled as an intermediate level of difficulty for now, because you do have to bend a little to make them, but the pattern doesn't use any complex techniques.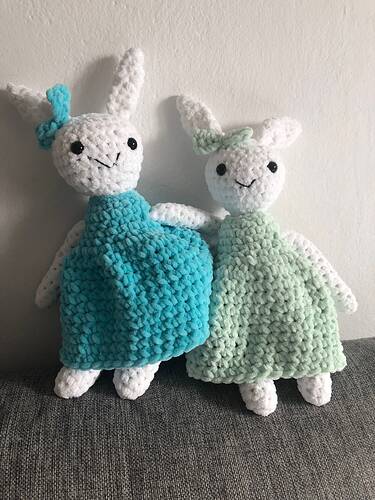 The deadline for completing the project and sending me pictures is next Sunday, that is the 6th of March
If you would like to apply, comment below telling me what yarn you would like to use on your bunnies!