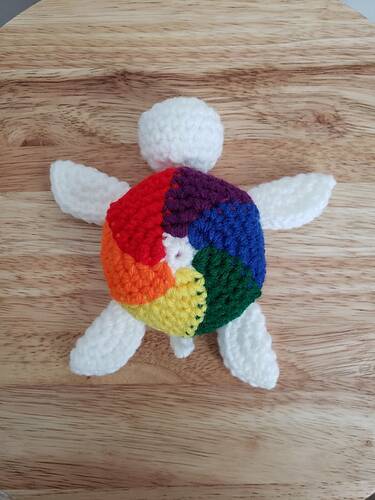 Looking for a few people to test this pinwheel turtle for me!
I'm mostly concerned with how effectively I describe the color changes and attaching the legs while working (no sewing).
The project should be mostly no sew, just needing the head to be attached.
Testers can use any yarn and colors they want!
I will aim to finish writing the pattern and send it out by the end of the weekend. Testing will be 2 weeks from that time when I contact testers.
If anyone is interested in testing my Ribblr version please let me know!