Hiya! In honor of my birthday (which I usually neglect to notice), I decided to write a pattern for this super cute little birthday-cake-whale! Not only is this a great gift, it's a fun take on the average amigurumi whale!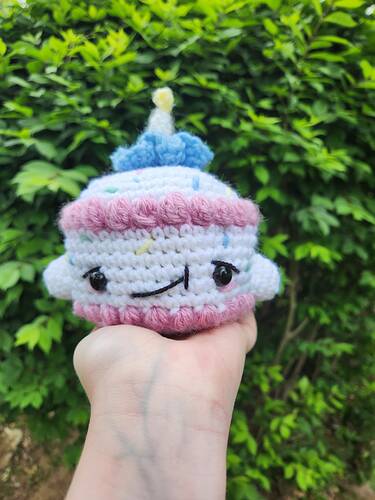 If you're interested in testing this cutie, here are my requirements!
Be able to finish in 2 weeks
Be familiar, AND comfortable with color changes
Be comfortable with the Bobble stitch
Be comfortable working with small st counts, I know a lot of people do not like working in small stitch counts (such as 5)
Be communicative, I expect feedback!!
Make a journal!
I will be gifting the pattern to the testers I hear from. Please do not apply if you cannot finish
I will be picking testers tomorrow!