Hello everyone and happy holidays
My Cosmic Cosy Socks are ready to be tested and I'd love to have a few of you to test different sizes!
The pattern is made to fit a uk size 5 (37-38 eu) but easily explained how to adjust it to your size.
The deadline would be the 4th of January 2022 (my daughter's 1st birthday, I'm not crying at all
).
Yarn used is acrylic DK 100g for two socks
4mm hook
Tapestry needle and markers needed
Testers will have to share a journal and well lighted pictures of the finished project.
The pattern is apt for intermediate crocheters but I'm happy to have beginner testers, just take your time to read it all
Thank you for reading this post and hope you have a nice and cosy Wednesday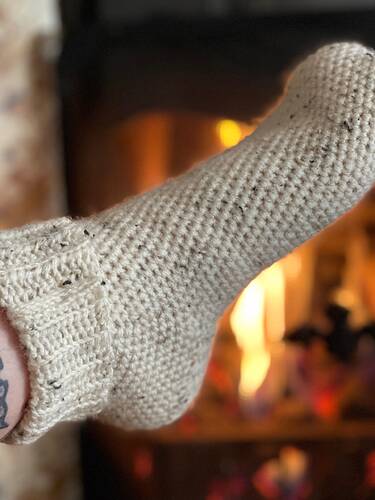 Anaïs Rose x