I need testers for my 4in1 sitting bear, frog, bunny, cow - Crochet ePattern
Click pattern photo to apply: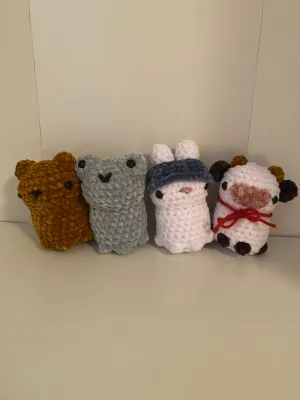 Read these before applying!
8-16 testers will be chosen to test

Testers will be picked on August 6th

Tester must be done by August 9th

Any testers that show inactive 3 days in a row will be REMOVED

No yarn requirements

Any testers that are done before the due date will be gifted the pattern while others that fail to do so will be REMOVED

Please say what animal you would like to test, I will not take "I'll do any" as an answer

The bunny pattern does NOT include the hat
If I missed anything, ask and it may be added on to the list! Is anyone interested?