I need testers for my Baby Tuxedo Sam - Crochet ePattern
Click pattern photo to apply: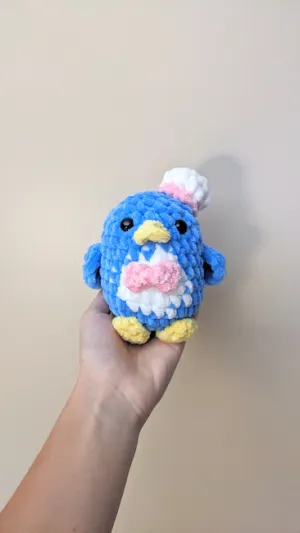 Meet Baby Tuxedo Sam!! This will be a free pattern that will be released on October 7th. I am so excited to share him with everyone! I am looking for 2-3 testers to help me out! Bonus points if you comment what type of yarn you will use!!
Be able to finish the test by Wednesday, October 4th!

Share any feedback you may have in a journal
Additional Information:
~ No yarn requirements, but preferably a blue body
~Testers will be chosen by Sunday, September 24th, but may be picked earlier.
~Thank you for the support! You can also apply for my Instagram tester call @goomba.crochets