I need testers for my Bombus the Bee - Crochet ePattern
Click pattern photo to apply: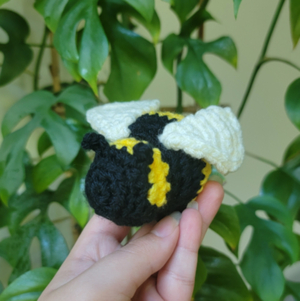 Hello everyone! I'm back with another pattern!
This will be a FREE pattern
Due Oct 10th
Release date on Oct 11th
I will accept all testers who will apply in the next 24 hours.
No yarn weight requirements (I would prefer colors stay the same, mainly the black)
Requirements:

feedback (good +bad) in the group chat

let me know when your done in the groupchat so I can gift you the pattern
Appreciate:

journals

photo(s) of finished product

anyone who is willing to test out the second wing option
Thank you to everyone that applies!