I need testers for my Cauldron Bowl with Lid - Crochet ePattern
Click pattern photo to apply: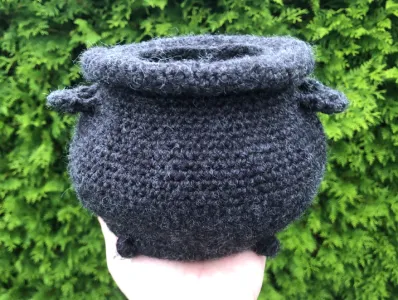 I'm looking for a few testers for this no-sew cauldron! It has two different lids to choose from, if you want one at all

Depending on how many people reply, I might choose them between 3rd and 5th October.
This will be a paid pattern when it releases.
It measures 18 cm in width and 11 cm in height–if you want a bigger cauldron, @MissDaisies have just released a pattern for a beautiful cauldron that you can check out!
What I expect from you as a tester:
Post a photo of the finished make in a journal

Point out flaws in the pattern and keep an open line of communication in the tester chat

Be able to finish the pattern before the deadline/due date; 21th October

That you know when you apply that you will have time to finish it!
This pattern is quite simple as a whole, but due to its size it might still take some time to make.
Not finishing the pattern/not communicating can mean that you won't be chosen to do more tests!
You can use whatever colors, yarn and hook size you like, but the smaller your hook size, the sturdier the cauldron will be!
I used bulky weight yarn and a 5 mm hook for mine.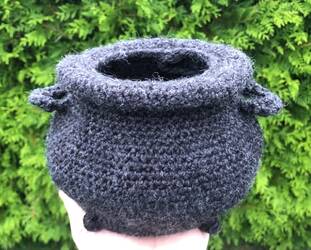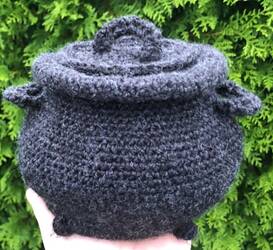 Please let me know if you have any questions!