I need testers for my Chibi Totoro - Crochet ePattern
Click pattern photo to apply: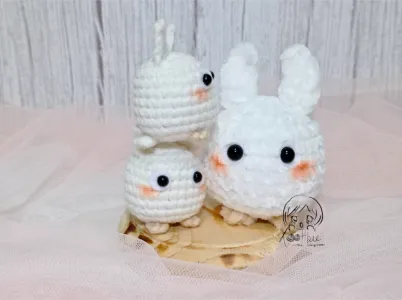 This is a mini Chibi Totoro plushie that I designed the pattern for recently, and the make has been getting lots of love. So I decided to put out the pattern for this cutie!
Need 3-4 testers to help finalize the pattern. I will choose within 24 hours or less - will comment when we're down to the last hour to apply.
REQUIREMENTS:
Finish by deadline, Tuesday, October 31, end of day CST.
Provide suggestions and/or feedback on the pattern. Be detail-oriented if possible.
Journal at least your final make.
Please write a comment if you want to apply!
If you post your finished work on social media, please tag me @xooHbie
Please let me know what your Instagram handle is (if you have one), so I can tag you once our testing is done.
You may use any kind of yarn.
Please use any shade of white for the body and any sort of cream/beige for the feet.
Looking forward to testing with you!!
xooHbie Hoox