(Testers will be chosen soon) I need testers for my Chunky pancake stack - Crochet ePattern
Click pattern photo to apply: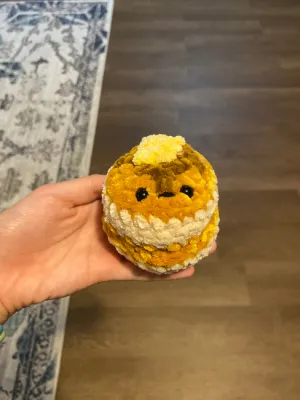 Please read before applying!
Testers will be chosen in about 24 hours

Testers MUST be finished BEFORE August 31st

Everyone that applies will have a chance of getting chosen but the one with higher karma point will have mor of a chance to get chosen

8 testers will be

Tester that finish before the due date will be gifted and removed while the ones that fail to do so will be removed

This project is very easy and should be done by an hour

No yarn requirements

There is a thinner yarn type for the syrup
If you have any questions, feel free to ask and it might be added to the list! Is anyone interested?