I need testers for my Crochet Mini Pickle - Crochet ePattern
Click pattern photo to apply: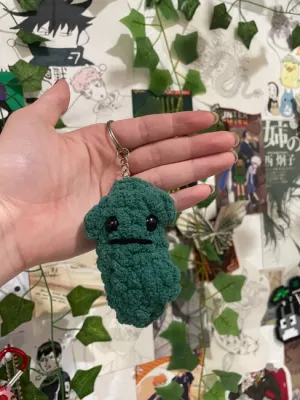 Hi!! Testers are needed for my quick mini pickle Plushie!!! This pattern is super quick (only ten rounds)!!
3-10 testers needed
You don't have to add the keychain!!!
Requirements:
Bernant yarn
Crochet basics+(bobble stitch)
Finished within 2-3 days
feedback if needed​
I will be making a tutorial on my yt for this pattern after testing is over!! Thank you so much for the help!!!