I need testers for my Fall Hedgehog - Crochet ePattern
Click pattern photo to apply: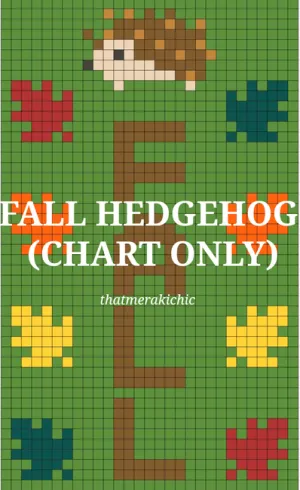 I just made a new fall pixel grid pattern featuring a hedgehog & leaves. I need 5-6 testers who would like to test. Theres really no intructions! Just follow the chart . The size is 29×48
Rules to apply:

Follow my shop!

Must be willing to be in a a tester group chat

Be able to give feedback & atleast 1 photo of finished project!

You can use the pattern to make a wallhanging or anything else you can think of. Would love to see a variety​
No yarn requirements! Do you! You may change the colors as well!

Duedate: October 27th! So thats 2 weeks from today