Be sure to read the testing requirements!
I need testers for my Gingerbread Guy - Crochet ePattern
Click pattern photo to apply:
<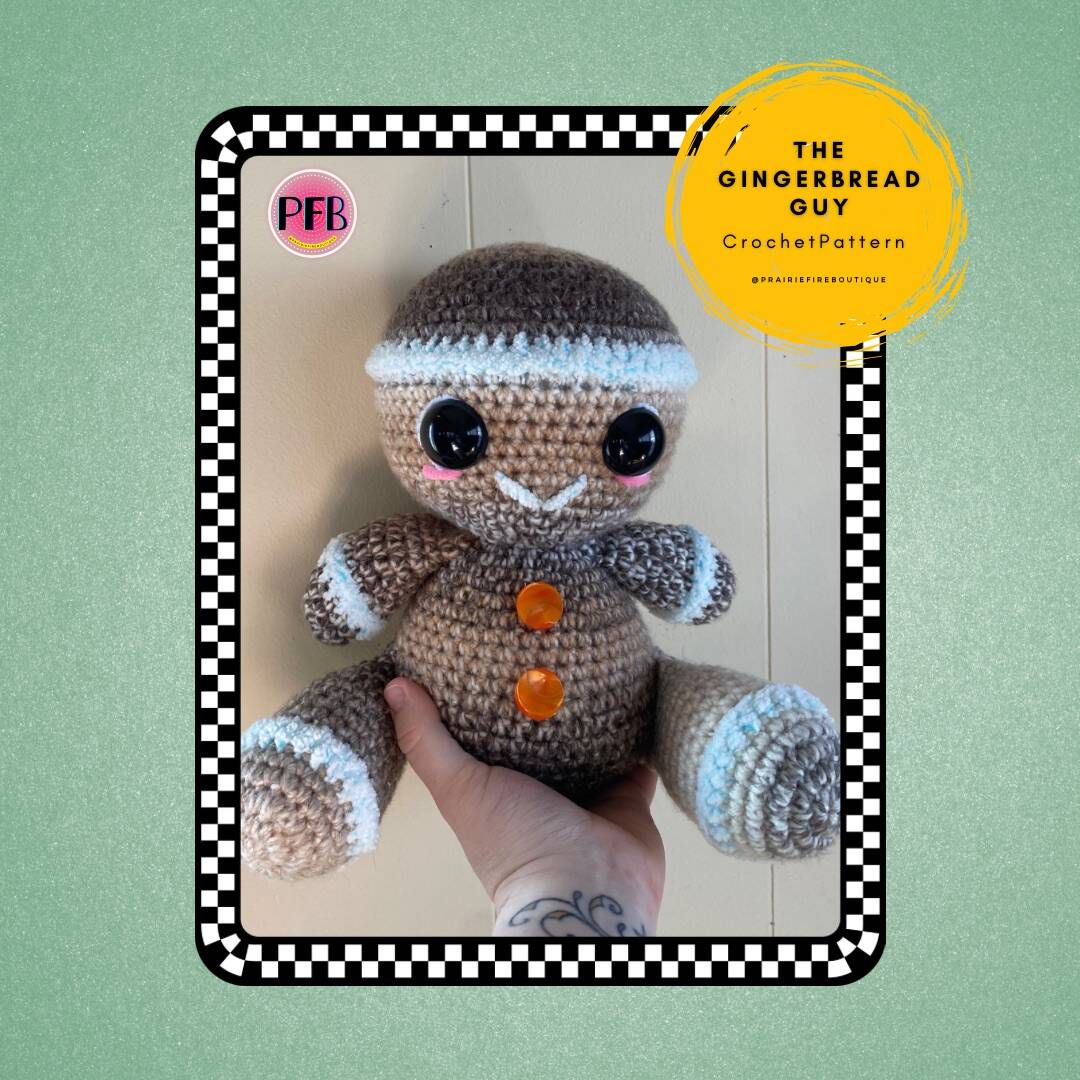 This is the Gingerbread Guy - crochet pattern!!!
I will be picking 4 testers ONLY for this test.
Be sure you have time to complete this pattern by November 22nd. I want this pattern to drop on Thanksgiving.
In order to be considered to test:
*You must follow my Ribblr Shop!
*You must follow at least one of my social media (Prairie Fire Boutique is on TikTok, Instagram, and Facebook) *links at the bottom
*You must click on the photo to apply.
*I will be checking out your previous makes.
*You must stay in contact with me by providing updates in the group tester message and post a final journal to get your Karma at the end.
*I encourage you to post about your testing of this pattern and please tag me and include when the pattern will drop! (THANKSGIVING DAY)
I will make my the final tester pick tomorrow!