Hey everyone! Now that things are really getting spooky I thought I'd release this pattern of one of my favorite characters; High-Five Ghost from Regular Show! Requirements below
I need testers for my High-Five Ghost - Crochet ePattern
Click pattern photo to apply: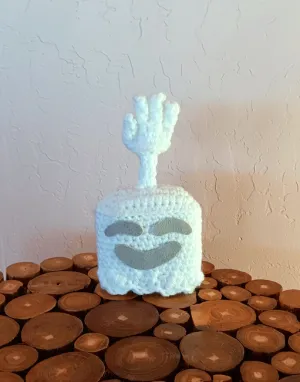 Requirements/Important info:
-No yarn/hook/color/size requirements
-Due date is the 20th of October I do give extensions but you must communicate
-A journal is required, the only mandatory part is a final picture of your ghost other than that you have free reign
-I don't look at karma so everyone feel free to apply!
-After completing your test you will be gifted the pattern and get your karma point
Feel free to ask any questions! Happy spooky season!