I need testers for my Lily the Lavender Bunny - Crochet ePattern
Click pattern photo to apply: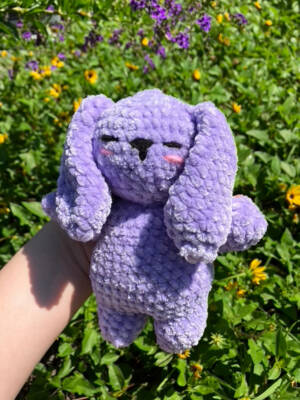 I am so Excited to post this tester call this is my second ever pattern!
Requirements,
Must be done by June 24.
You can use any yarn.
Be comfortable in a group chat.
Provide clear feedback if you find any typos or mistakes.
And have fun!