I need testers for my Loaf Cat Plushie Amigurumi Pattern - Crochet ePattern
Click pattern photo to apply: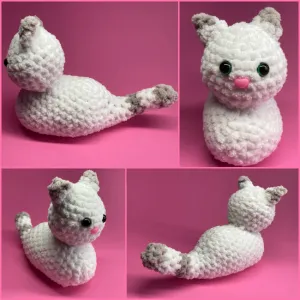 I don't mind what material is used but I used chunky yarn with a 5mm hook.
The project should be finished by Saturday 13th August. It shouldn't take more than a few hours, less for faster creators.
This is the first pattern I have created so feedback is needed on how easy it is to follow and promotion on social media is welcome, but not essential.