I need testers for my Low-sew donut - Crochet ePattern
Click pattern photo to apply: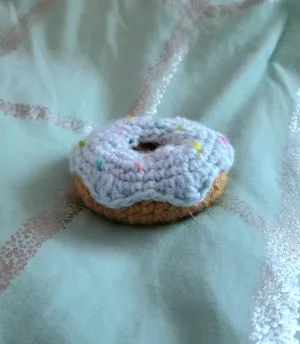 Hello and welcome to my new pattern!
I need about 5 testers.
Due date is November 20th (feel free to ask for more time if needed, just please dont ghost me!)
Any yarn/colors are fine by me
Please make a journal of your finished product
I will make a group message to discuss issues
Lemme know if I missed anything!
(This will be a free pattern once it is polished)