I need testers for my Mushroom Plushie Fairy House - Crochet ePattern
Click pattern photo to apply: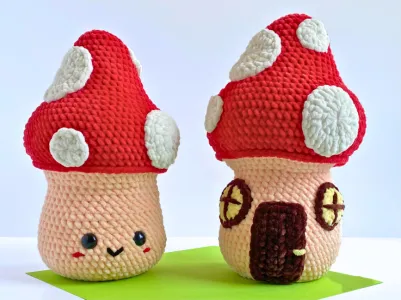 Looking for 6-8 testers for new Mushroom Buddy/ Fairy House Pattern.
Testing Requirements:
Finish by August 31st
Post Finished Mushroom to a public journal
Provide feedback in the tester message forum.
Let me know which version you would like to test. I would like a mix of both versions
I made these is Premier Parfait Chunky but I'm sure other yarn weights would work fine. Color choices are up to the tester.
Thanks!