I need 1 tester for my Dragon Eyes Pattern - Crochet ePattern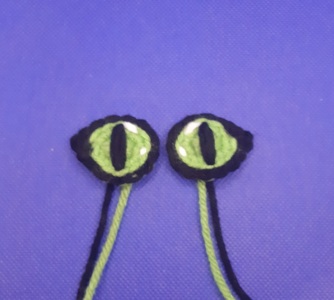 I am looking for 1 person to test out my dragon eye pattern.
The only requirements are to check for errors and give feedback on the pattern.
I would also appreciate a make photo here on Ribblr.
You will need a small amount of worsted weight black, white, and an eye color of your choice.
Due date would be 1 day after pattern is provided since it only takes about 10 minutes or less to complete.