I need testers for my first Ribblr pattern Falling Softly Pumpkin - Crochet ePattern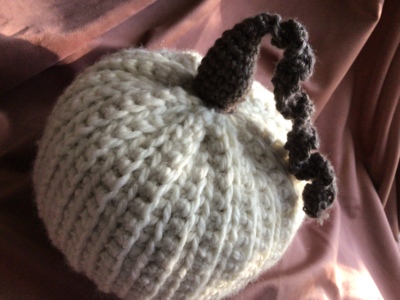 Lovely! I'm sure you'll get some testers.
Thanks for the encouragement!
Looks great! Good luck with your test
Also welcome to Ribblr!

Would love to test for you just need to know completion date and if you want a specific yarn or can we use what ever we have.
Welcome to Ribblr!

Welcome to Ribblr and good luck with your test!!
Pattern is complete! Feel free to use whatever yarn you have. As someone who has a large stash of yarn, I love to use what I have on hand.
Really what to make sure pattern is clear and easy to follow.
Awesome! Would love to test if still needed!
Lovely! I added you as a tester for the pattern. You should have access to the pattern now. I'm new to this Ribblr thing, so let me know if there is anything else you need. Happy crocheting!
I'd love to test if you still need testers.
Absolutely! I'll add you as a tester.
Awesome thanks!I forgot to ask if you have a specified deadline?
No deadline. Make when you can.
If you still need a tester I would love to!
That would be great! I'll add you as a tester now.
Thanks can't wait to start
I would love to help test this. It's gorgeous!!
Unfortunately I'm not taking anymore testers. Thank you though for your interest. It means a lot that people what to make my pattern.