I need testers for my Lala The Axolotl - Crochet ePattern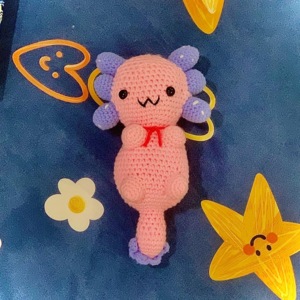 [FULL] This is my first time hosting a testing application so I may get really excited and offer the position of tester like right away
I am looking for a few testers maybe 5 to help test my Axolotl pattern and complete it by next week 14 August. I am hoping to pick testers by Tuesday 9 August if possible.
I am hoping that you could give feedback on how was the experience and if I can make any more improvements. I would also like to see the finished products in the Journals.
Please comment below if you would to pattern test and (optional) follow me @cjm.crochet on Instagram!
Testers will be gifted the pattern. I will contact the testers after picking.