I need testers for my mini alex amigurumi bee - Crochet ePattern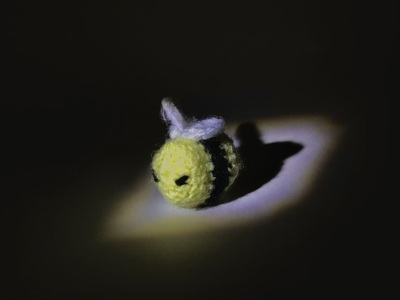 This super easy beginner-friendly ribblr-epattern is perfect as a practice pattern or a quick make-up for a gift to a friend. It can become a keychain or just a small knick-knack you can proudly say you make. The bee is a perfect project for using up any scrap yarn and can be completed in one sitting or about 1-2 hours depending on how speedy you are.
I am looking for 2-3 testers and would like for this to be done by the 6th of October depending on how quickly testers sign up. It only takes about 1-2 hours and can be completed in one sitting so it shouldn't be too hard.
Testers will be required to:
Take progress photos at each step in a ribblr-ejournal and if posting to Instagram tag me @katekraftau
Take 2-3 good quality images at the completion
Provide substantial feedback INCLUDING time taken to complete and materials used
This shouldn't be too much of a hassle and I'm extremely low-key with testing so if you're interested let me know in a comment and I'll get back to you!