I need testers for my Pom Pom character it is a Crochet ePattern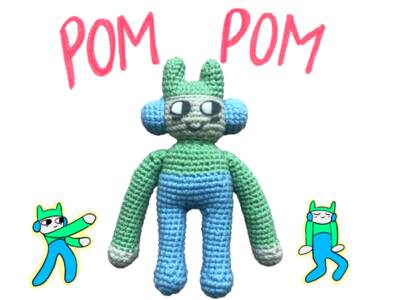 Hi, I'd love to pattern test for you​
I'd love to test this pattern
Oh how fun! Good luck with your test
I would like to test the pattern
Thank you! I've assigned you as a tester!

Do you think you can finish it within a week?
Hi! Thanks! I have assigned you the pattern for testing!


Do you think a week is enough?
Great!

Thank you. I've assigned you as tester. Let me know if you have any questions or suggestions!
I am in the hospital I was in a car accident so I haven't been on social media or crocheting
Get better soon!
I'm sorry, I hope you get better soon
If you are still looking for testers I would love to test your pattern!
Hi! Thank you so much for your interest!
I've closed the tester call for this one. But if you like it, it is on flash sale until tomorrow!
I will make soon another tester call for a bat I'm designing, I can let you know when its out, maybe it will interest you.
PD: you can check my instagram: /at/brushillo, I'm also making comics about these amigurumi characters.
I would love to join the next one! Please let me know Ill check out your instagram now