I am looking for testers for my Prism Pal Cactus - Crochet ePattern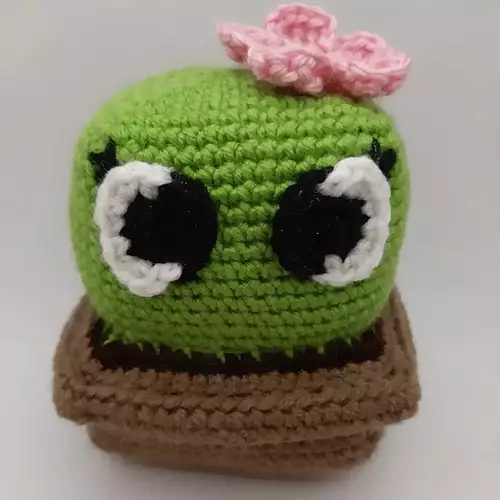 I am looking for 2 more people to test in either worsted weight or blanket yarn!
Colors are up to the testers but you will need green and a small amount of black and white for the eyes.
Expectations:
*I'm looking for the testers to check for errors and give feedback on format of the pattern.
*Testers will be required to add a make photo to Ribblr (just a photo, no requirement to sell)
*Testers must have a public crochet Instagram account. Once finished, photos or reels with a link to the pattern are expected.
*Testers must be comfortable with shaping when stuffing.
*yardage for the main colors would be extremely helpful, but not necessary
*adding a project to Ravelry would be awesome, but not required
Due date: November 4th
If you are interested, please comment with what type of yarn you'd like to use and your Instagram.
Communication during test will be through an Instagram group chat.