Hey everyone! I am looking for testers for my Prism Pal Hippo - Crochet ePattern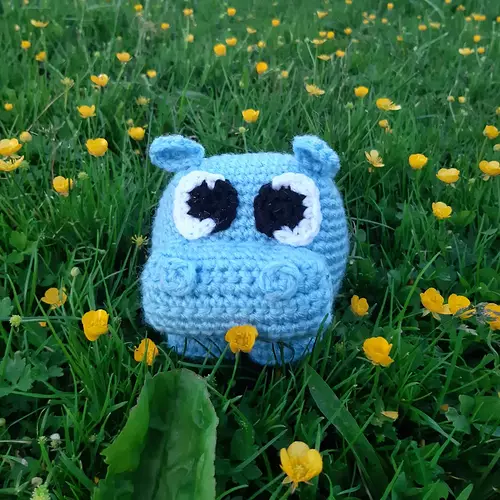 I am looking for 3 more people to test in either worsted weight or blanket yarn!
Colors are up to the testers but you will need a small amount of black and white for the eyes.
Expectations:
*I'm looking for the testers to check for errors and give feedback on format of the pattern.
*Testers will be required to add a make photo to Ribblr (just a photo, no requirement to sell)
*Testers must have a public crochet Instagram account. Once finished, photos or reels with a link to the pattern are expected.
*Testers must be comfortable with shaping when stuffing.
*yardage for the 2 main colors would be extremely helpful, but not necessary
*adding a project to Ravelry would be awesome, but not required
Due date: October 21st but can be extended if needed.
If you are interested, please comment with what type of yarn you'd like to use and your Instagram.
Communication during test will be through an Instagram group chat.