@Autumn1025 may I test for you please?
IT WORKED!
![image|375x500](upload://1V

DsM3mCfQtWnaac7W59SwiPCAV.jpeg)
I am done!!!
Great pattern over all!
I recommend putting in pictures for assembling the bag.
I didn't use my crochet hook, I just sewed it together with yarn needle.
Other than that the pattern was awesome. I made mine bigger so I could turn it into a book bag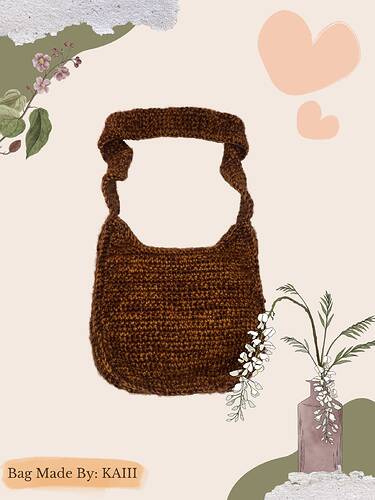 This bag was so fun to make! This bag holds my phone, small note pad, pens, lipstick, keys, and wallet. I only struggle a little with connecting the loop but made it work in the end. I would put in images explaining how to assemble the bag but it was so fun to make. I would most definitely recommend this for the spring and will be gluing a magnet clip to close the bag personally!
Thanks for testing! I love the color you chose! Would you mind if I used your photo? I'd credit you in the description and put a link to you shop. Totally understand if you don't want me to so don't feel pressured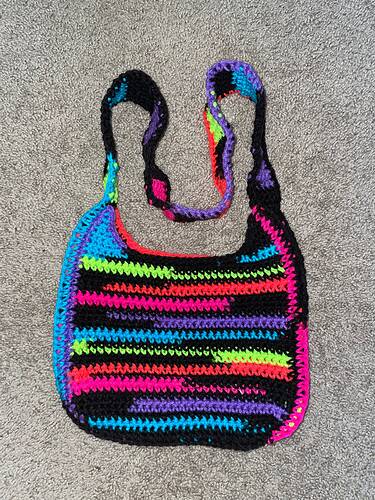 I almost forgot to share the photo! Absolutely loved the pattern. Once I understood how to do the chain to first row increases, it was smooth sailing from there.
Thanks! I'll edit that part to make it more clear. Would you mind if I used your picture? I'd credit you in the description and add a link to your shop
Yeah, go ahead! This pattern was so cute!!!
@KAIII @r0lliep0lliee @amit2677
Since you guys pattern tested, DM me and lmk what pattern you want from my shop
thanks again! I plan on finalizing the bag pattern and posting it this weekend
You already gifted me the pear plush! Thanks I already made one
I already have this beautiful bag pattern, so I think I'm all set!