I need testers for my Xmas Snowman Ornament - Crochet ePattern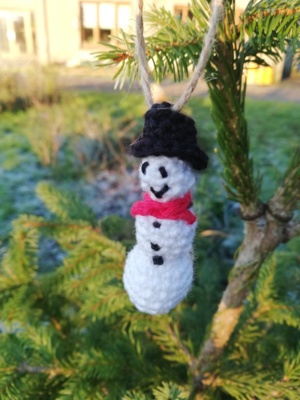 Hey everyone! Looking for testers for a Xmas Snowman Ornament? Comment below if you're interested! Beginner-advanced beginner level, can be done in one sitting! You'll have a week to complete
Can these two topics be combined? Not sure who does that. @saar
Done! Thanks for this!
(PS any moderator or Leader can do it, and you as a Regular can help fix typos or unclear titles)
Thank you!
I couldn't remember if a leader could do it. I ALMOST tagged them
!
I would like to test. Tbh idk how this app works but i can help you and send you a picture of it when im finished with it. <3
Hats okay me neither I'm trying to get used to it​
is it okay to message you on Instagram?
Sorry my parents dont let me have IG
That's no problem! I've set you up as a tester for the snowman and we can try figure out the Ribble chat
Hello, if you still are looking for testers, i would happily test
I'm so sorry I've had a busy couple weeks so forgot to check! I'm not looking for testers anymore unfortunately but thank you for offering!!