I need testers for my Plush Snowflake Pattern - Crochet ePattern
Click pattern photo to apply: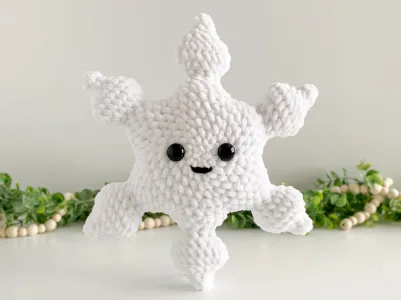 Hi Everyone! I'm looking for 3-6 testers for my Plush Snowflake Pattern. I would consider this pattern more intermediate than beginner. The finished size is about 12 inches.
Here are the Testing requirements:
Finish Snowflake by Saturday, November 11th.
Post Finished Snowflake to a Public Journal
Provide Feedback in the Testers Group Message
Testers will be gifted the pattern once they have completed all three requirements. I'll be choosing testers later today!
I used Premier Parfait Chunky (one skein) with a 5mm hook but testers are free to choose their own yarn type and hook size. The face is also optional!
Thanks, Everyone!!