I need testers for my Pop-it Banana Frog - Crochet ePattern

Hello, hello, hello! I have another pattern for you to test! This will be a FREE pattern! Idea given to me by @LucindaLaneCreations
Due Oct 28th (firm as it is a free pattern that doesn't take more than 2ish hours to make)
Released Oct 29th
I will accpet all testers that apply within the first 24 hours!
Requirements:

journal of finish product with photo(s)

feedback (good and bad) in groupchat

communicate in groupchat
There are not yarn weight requirements, I would prefer that the color scheme is kept, but it won't be the end of the world if the colors are changed.
Thank you for all that apply!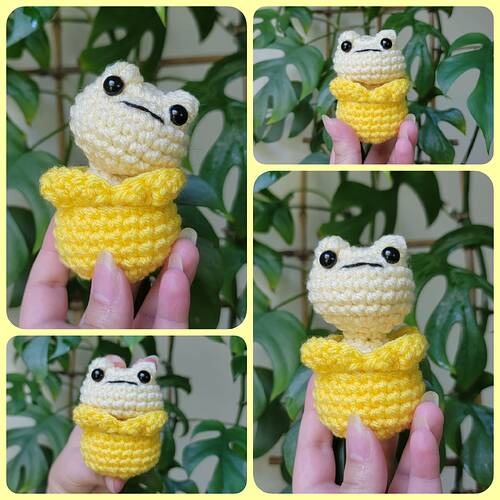 Click pattern photo to apply: