I need testers for my Sleeping kitten - Crochet ePattern
Click pattern photo to apply: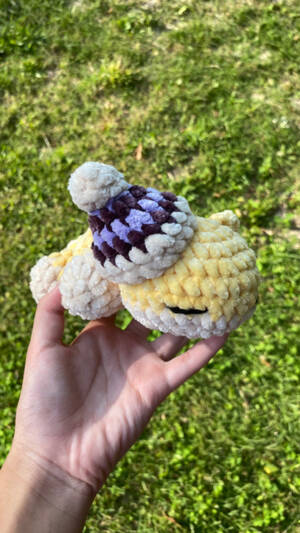 Read these before applying!
Picking 8 testers

No yarn requirements

This took 2.5 hours

Must be done by the 30th

Choosing testers on the 23rd

Removing any tester that doesn't show that they are active in the next three days, do not tell me to add you back because I won't be replying (This is not being rude, I just don't expect my testers to act like this)

I have another tester call out on my instagram @simplykrochet but it is a PDF pattern so if you'd like to test that rather than this feel free to! Please don't apply to both tester calls!

Testers can make this cat into a different animal! Testers may only change the color changes for the body and ears!
If I missed anything, ask and it may be added to the list! Is anyone interested?