I need testers for my Small Poke Mon Ball - Crochet ePattern
Click pattern photo to apply: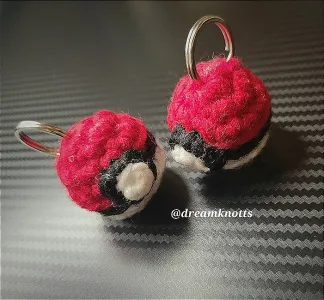 This will be a FREE pattern that I've designed as a thank you for all the support I've received! As well as to give an idea of my personal writing style!
If testers could please:

Use any yarn and hooks you'd like!

Keep a Journal

Communicate with feedback (Group Chat)

Share your work and tag me on social
media. @dreamknotts (Instagram/TikTok)
Complete testing by November 9th (This pattern should not take longer than an hour to complete)
(I will pick testers on November 7th)
Thank you soo much in advance to everyone who applies!