@leaders please close this topic thanks!
I need experienced testers for my Tiny Turkey Leg (Drumstick) - Crochet ePattern
Click pattern photo to apply: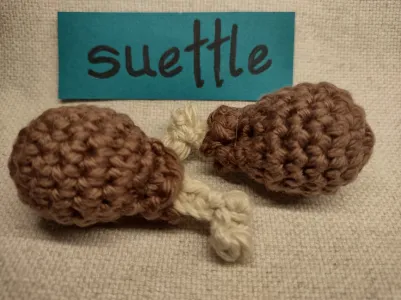 A quick project the stitches up in about 45 minutes. Use any yarn inappropriate colors.
You'll have 3 days to complete this test since it's such a small project. Testers will be gifted the pattern after you publish a journal with at least one finished project photo.
I'm steadily adding my extensive catalog of original designs to Ribblr. You can see pics of most of my designs on Ravelry, I'm also suettle there.
Thanks for considering testing for me!