I need testers for my Turkey - Crochet ePattern
Click pattern photo to apply: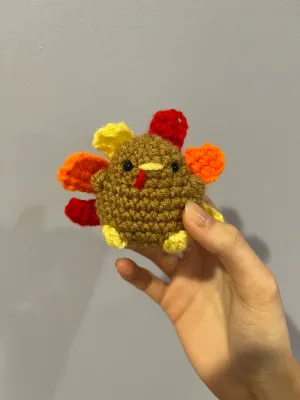 This is a last minute thanksgiving pattern I made today! I am looking for about 4-5 testers for this pattern!
Requirements-
-Finish by November 26
-Make a journal with pictures
-Provide feedback on the pattern
-There are no yarn/color requirements
If you complete the test by the due date the pattern will be gifted. It will be released November 21-22. Thank you!