I need testers for my Weather Froggy - Crochet ePattern
Click pattern photo to apply: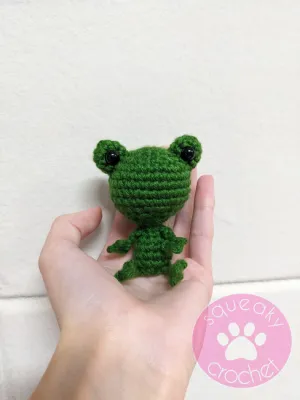 CLOSED
I am looking for 3-4 tester to test my Weather Froggy pattern.
Requirements:
Finish testing by 9/23/23
I need feedback on things like spelling and numerical errors, anything unclear, pictures, etc.
No ghosting. If you don't respond to my messages about how the test is going or don't say anything/update a journal, I will remove you from the test.
A journal is not required but is greatly appreciated.
Thank you to everyone who applied! The testers have been chosen and contacted, please do not apply anymore.