I need testers for my Eevee Tail Pouch - pattern-Crochet ePattern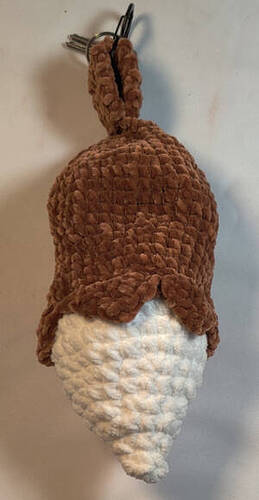 I'm looking for a tester who can complete in 1 week, provide feedback on the pattern, provide photo of completed work.
This pattern can be done in any weight, shown is in bernat blanket yarn. I fit my kids snacks in it. In a lower weight it would be dice-bag sized.
2 odd items are needed, either 2 buttons (one for the belt loop and one for the pouch opening.) Or I used a zipper for the opening and a carabiner clip for the belt loop.