I need testers for my Yogi the Yeti - pattern-Crochet ePattern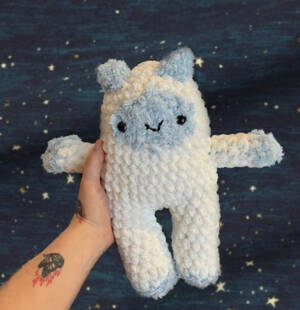 ohh its so cute!! good luck with testing
Aww! How soon do you need it tested?
Until February 18th
I would love to test the Yeti pattern! I am doing a Bigfoot Festival in August and this would be so perfect!! Thank you.
If you still need testers, I would happily test this for you
Oh my! It is so cute! Good luck with testing!
Would love to test this. So cute
I'D. LOVE. TO. TEST. THIS. i have some great colored yarns for this
Would love to be a tester for your pattern
Hey i would love to test this if you still need testers!
This is adorable!! Congrats on your new pattern!
Id love to test if needed!!!
Hi, I would love to test if you are still looking
Good luck with testing if you still need testers I would love to be one