TESTER CALL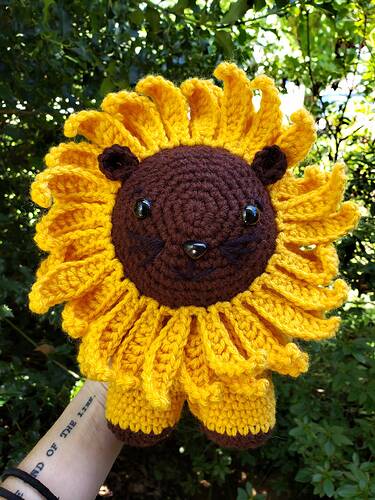 I'm looking for 6-10 testers for my sunflower lion pattern!
I've had this idea in my head for so long and finally brought it to life!
Making this a lion is optional, testers can choose not to make the ears or tail and just make it a sunflower friend! This is minimal sewing. You will just need to sew the head to the body if you don't make a lion. If making a lion you will also need to sew the tail and ears.
Tester's choice of yarn and colors.
Testing period is 2.5 weeks from when I send out the pattern. I hope to finish the pattern in 1 week, but may need a few extra days to send it out.
Please only apply if you will finish on time! Keep in mind there are 48 petals, so that does take some time. But they are attached as you work, so no sewing!
Thanks so much for any interest!