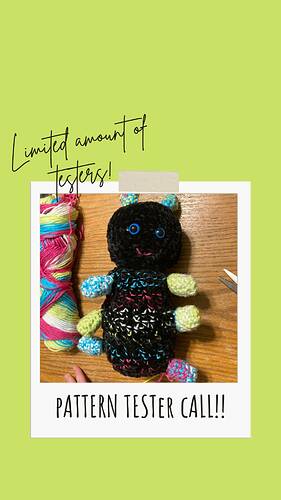 Hey y'all. I'm looking for some testers for my amirugumi caterpillar
I'm hoping to find people that can also help promote it on insta and maybe YouTube if possible I know there is a bunch of people I watch that love to pattern test
I love how cute this little friend turned out. It involves both velvet and worsted acrylic yarn that is multicolor.
The rules
have to have Instagram and or YouTube and promote it on there and tag my Instagram (I'll give link to testers )
have to follow yarn guidelines given (it's not specific colors but types and size
have to get this done in two week period
-complete a journal on the process.
-do not make a video step by step of the pattern. This will be a paid pattern when it's comes out.