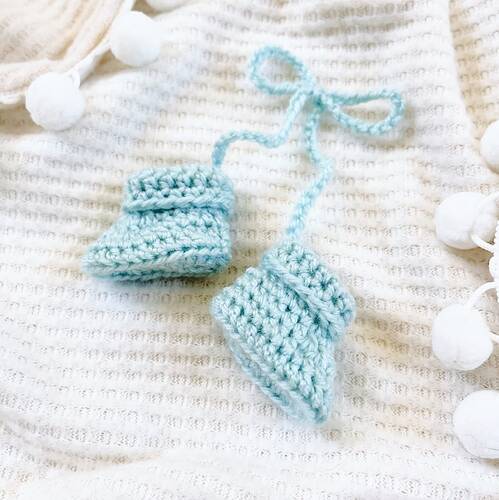 Hey everyone! I need a few testers for my new pattern. It's a little Christmas tree ornament/keepsake for baby's first Christmas!
The testing deadline is November 19th and I just ask that my testers provide feedback and at least one good quality photo of their finished ornament. (Progress photos are helpful too!)
The pattern is very quick and shouldn't take longer than an hour. It requires less than 30yds of yarn (dk) and is perfect for using up scraps! You don't have to use dk yarn, you can use almost anything and gauge is not too important since the shoes won't actually be worn.
If you'd like to test, please reply to this post with your Instagram username, shop, website, or somewhere that shows your beautiful creations!