I need testers for my Smolive Plush - pattern-Crochet ePattern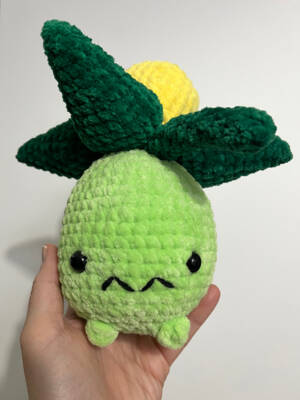 This pattern is easy for the most part but has a couple fiddly parts that could be difficult for beginners. I would ideally like some people to be able to test with plush weight 5 yarn, and then a few others can use acrylic, cotton or whatever else you like using!
What I am looking for:
-4-5 people to test
-Ability to create a journal with at least a picture of your finished creation.
-Ability to give feedback to fix mistakes. (There is definitely at least 1 mistake in the pattern.)
-Ability to finish in 2 weeks
Optional:
-Have an Instagram account and be able to promote the pattern upon release
If you as a tester are unable to finish in the allotted time, there won't be a penalty but I will not gift it to you once the period is up. If life gets busy I may also extend the two week period and communicate that to all testers.