I need testers for my Reversible tie up ruffle cropIntroducing the \ - Crochet ePattern
Click pattern photo to apply: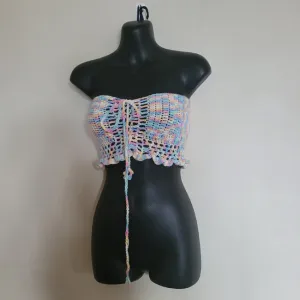 This is super cute! When would it be due?
If you want to test for it youre welcome to
no hurry within 2-3 weeks
Thank you
I applied, if I get selected I've set my date to 10/6. Is that alright?
What yarn weight and hook is used for this pattern? Im am wanting to make sure i have the supplies before applying.
I'd love to test if still accepting testers.
Thats ok
It is 4mm hook and dk weight 3 yarn