Currently doing the "piece of cake" crochet along by Toni Lipsey in issue 82 of the Crochet Now magazine.
Im struggling with the petal stitch square and need help figuring out how its supposed to be.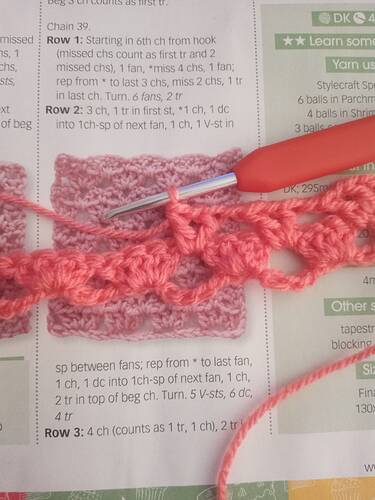 Im doing row 2 and hope i can get an affirmation im doing it right.